Why us?
What sets us apart from the rest
Aspen Custom Homes is setting the standard in custom home building. Not only do we offer highly skilled craftsmanship and technical expertise, but we also have a genuine desire to make sure that your dream home is everything that you imagined and more. We go above and beyond what is expected and build your home as if it were our own. It truly is all in the details, and we recognize that every detail of your home is important. Communication is a large part of the building process and we pride ourselves in our effort to make the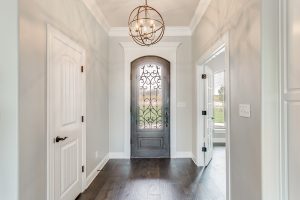 process as simple and stress-free as possible. We provide you with all the tools and information you need in order to assist you through this process. We are a truly custom builder, meaning we will sit down with you and make sure that every square foot of your home is exactly how you dreamed it would be. If you can dream it, we can build it. We have no set floor plans, and no standard features. We work with you from the ground up to carefully craft your home. We realize that building a home is a large commitment. We work side by side with you throughout the entire process, to help you manage your budget and save on costs without cutting corners. Our goal is to get you into your dream home within your budget. We realize that the mortgage process can be intimidating, but know that we are here for you with any questions you may have. We will always be here to help and give you the resources that you need. It is an absolute honor to help our clients create a special place to gather with friends and family, and we look forward to helping you do the same!